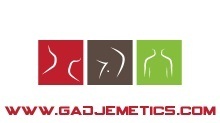 www.gadjemetics.com
Contact info
Website
Telephone
0771918618
Address
Galkotuwa Estate,Karamada,Gelioya
Our Location
( Gelioya, Kandy, Sri Lanka )
About Us
www.gadjemetics.com is a website offer fabulous gadgets for very reasonable prices! We sell lots of Gadgets and various Items which us full for Everybody.
The more Important factor is some of those are not available to perches from the local market.Anything that we can find, is fun and interesting to share with you.Hope that it might take you as interesting.
We love to hear a feedback on an item that has bought from us. Cameras,Watches,wallets,automotives and more.......
Since you are special to us, we really strive to make your experience shopping at our store. If you have question we are here to help. If you are looking for something special we are here to help you to find it.
we want to make sure your item gets to you quickly and safely. Also we offer a reasonable shipping from here. Please use our contact details if there is anything that we can help you.

Thank you for checking out www.gadjemetics.com

ආයුබොවන්
=======

www.gadjemetics.com වන අප ඔබව සාදරයෙන් පිලිගන්නා අතර වෙළදපොලේ නොමැති අයිතම(ගැජට්ස්) ඉතාමත් සාදාරන මිළකට ලබා දීම අපගේ බලාපොරොත්තුව වේ.දෛනික කාර්්‍යයන් පහසු කරවන මෙවැනි මෙවලම් ඹබ සමග බෙදාහදා ගැනීම ඉතාමත් ආස්වාදජනක හැගීමකි. ඹබගේ නිතැති ඇගයිම්/යොජනා අප අගය කොට සලකමු. තවද ඔබට අවශ්‍ය කුමන හෝ මෙවලමක විස්තර/මිළ/අදහස් අපගෙන් විමසිය හැකි අතර කාර්්‍යක්ෂම අලවි හා සේවා සැපයිමට බැදී සිටින්නෙමු.
දිවයිනේ කුමන පෙදෙසකට වුවද ප්‍රවාහන කටයුතු සැලසිය හැකි අපගේ පහත දුරකථන අංක අමතා විමසීම් කටයුතු සිදු කරගත හැකි බව කාරැනිකව ප්‍රකාශ කර සිටින්නෙමු.

No.303/2,Galkotuwa , Karamada
Gelioya,Sri Lanka
Hot Lines - 094-771-918618
094-719-918618
Fax/Phone - 094-812-067783
All ads from www.gadjemetics.com
Hanguranketha (Kandy)

2019/02/03 08:59:03 GMT

1.Brand new Car 2.Special Condition Car 3.Year Of Make 1994 4.Original...

Gelioya (Kandy)

2019/01/27 16:34:11 GMT

Do you need a phone charger, records vedios 24 hours? 1.Full HD vedios,Records under low illumination (1920X1080P) 2.Dat...

Gelioya (Kandy)

2019/01/16 14:35:44 GMT

1.Separate room with separate entrance.Can be shared with another. 2.Situated between Pedadeniya and Gelioya. 3.10minitu...
Mydream.lk has more than 250,000 active visitors in Sri Lanka.
Advertise your brand with us.
Call Chanaka - +94 773 365 778
ADVERTISE WITH US